A Grapevine Opry Christmas
Sat. Dec 12, 2020 at 7:30pm CST
Get Tickets
Details
Comments
Event Description
Rocky Gribble presents
A Grapevine Opry Christmas
Saturday, December 12 at 7:30 p.m.
Reserved Seating
Tickets $27

PLEASE CALL GRAPEVINE TICKETLINE AT 817.410.3100 FOR TICKETING ASSISTANCE OR SPECIAL SEATING. WHEELCHAIRED GUESTS NEED TO MAKE ARRANGEMENTS IN ADVANCE.

The Palace Arts Center continues to make the safety and security of its patrons a priority. In addition to reduced venue capacity, increased sanitization efforts between shows and in public areas are in effect, and touchless hand sanitizing stations have been placed in public areas for added convenience.
All patrons are required to wear masks or face coverings in public areas. While they must be worn for the duration of performances or movies, they may be removed when eating or drinking. There will be no exceptions.
Guests wanting to sit together are encouraged to purchase tickets in the same transaction.
All ticket sales are final. No refunds or exchanges granted unless performance or movie is canceled.
PLEASE BEAWARE THAT THE STAGE IS HIGH, SO WHEN SEATED IN THE FIRST THREE ROWS (SECTION ONE) YOU MAY NOT SEE THE PERFORMERS FEET. WHEN PURCHASING A LOVESEAT, YOU MUST PURCHASE BOTH SEATS AS THEY SEAT TWO PEOPLE AND DO NOT HAVE AN ARMREST IN THE MIDDLE.

A Grapevine Opry Christmas consists of two-45 minute halves with a short 10-15 minute intermission.
We all have traditions but those associated with our most beloved holiday of the year carry special meaning. Celebrate with the 33rd Annual Grapevine Opry Christmas Show at the Palace Theatre. "A Grapevine Opry Christmas" is filled with holiday music, both old and new, and offers an incredible yuletide experience. Whether you are a faithful follower or are discovering the show for the first time, you will find the show never fails to illustrate the story of Christmas, and may possibly inspire a new holiday tradition. And remember, sun or snow, there is always a Christmas celebration in store at "A Grapevine Opry Christmas."

**THE PAC reserves the right to adjust final seating to maximize availability.
All ticket sales are final. No refunds or exchanges. Please no outside food or beverages, concessions will be available. There is public parking on the street and (2) two public parking lots behind the Palace off Barton Street.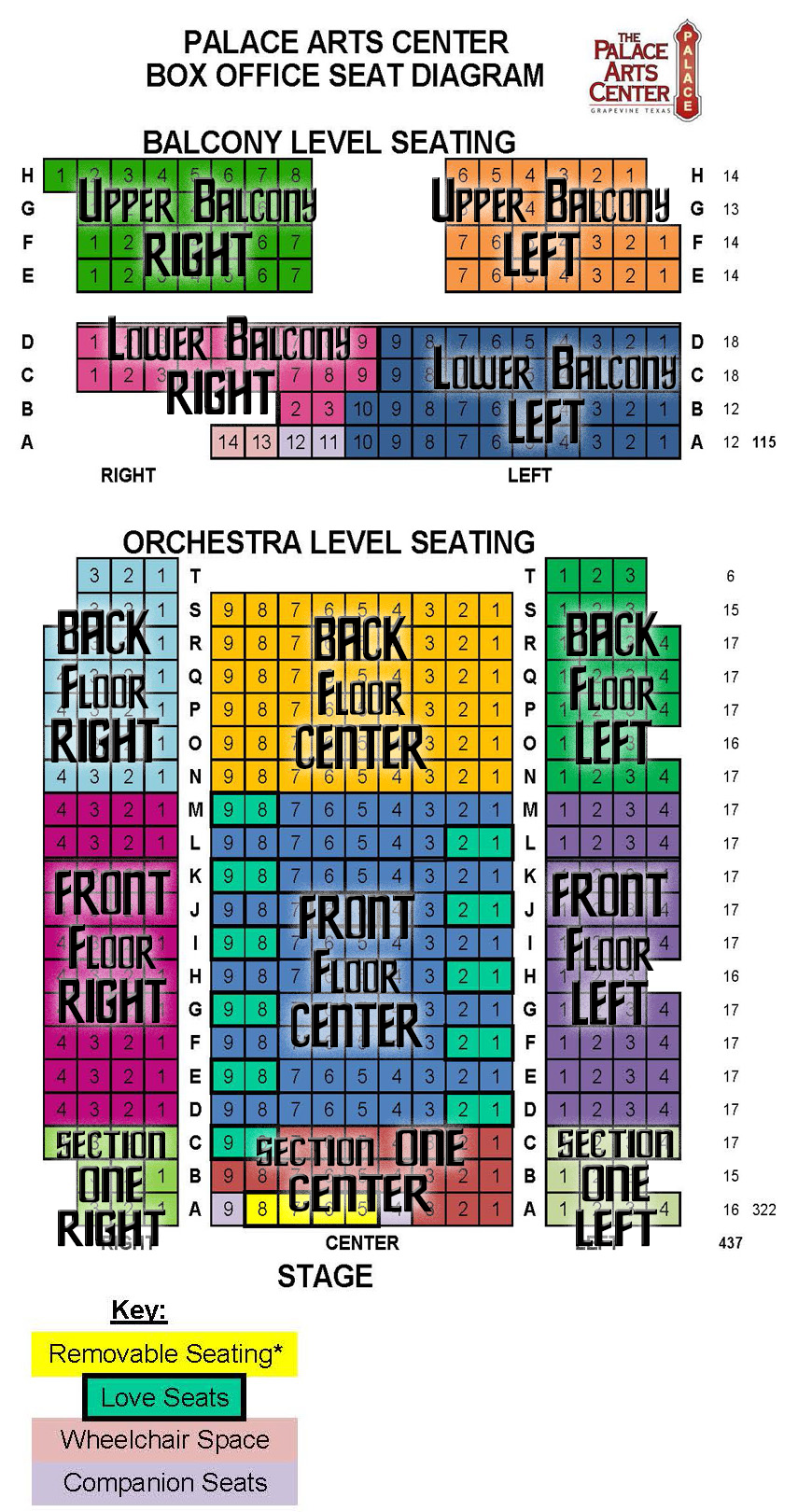 View Everyone
Who's Going?

Jeannette K

Steve J

paul p

Melissa M

Linda S