Carpenters Legacy: A Re-creation of the 76 UK Tour
Multiple Dates & Times
Event Description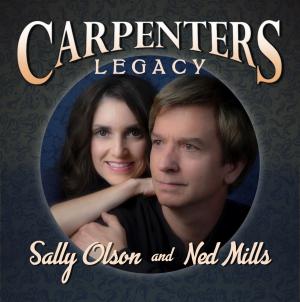 Carpenters Legacy: A Re-creation of the 1976 UK Tour
presented by Tribute Masters
Friday, April 15 at 7:30 p.m.
Saturday, April 16 at 3 & 7:30 p.m.
Reserved Seating
Tickets $38
This is a Tribute show.
THIS SHOW IS 90 MINUTES WITH NO INTERMISSION.
IF YOU HAVE A GUEST WHO MUST STAY IN THEIR WHEEL CHAIR, PLEASE CALL AHEAD AT 817.410.3100, TO ENSURE PROPER SEATING.
Direct from Las Vegas to Grapevine's Historic Palace Theatre: Carpenters Legacy: A Re-creation of the 1976 UK Tour is the definitive show celebrating the music and legacy of the famed brother-sister duo. Don't miss this unparalleled show starring Sally Olson as Karen Carpenter and pianist Ned Mills as Richard Carpenter. The show opens with a zesty tribute to Herb Alpert & The Tijuana Brass and followed by Carpenters hits including We've Only Just Begun, Close To You, Superstar, and much more.
John Katsilometes of Las Vegas Review-Journal has lauded the show as "musically sound, vocally spot-on, and will please any fans of the duo," and David Halston of Tribute Masters said, "Sally is remarkable. Her interpretation of Karen Carpenter is not only spot-on, it is delightfully entertaining." Sally is truly unsurpassed in her stunning representation of Karen Carpenter and captures the essence of the late singer right down to her authentic hairstyles, vintage and handmade costumes, makeup, gestures and voice.

Carpenters Legacy was honored to be featured at the Carpenters 50th Anniversary Celebration in 2019. Olson is the first-ever and only Karen Carpenter tribute artist to perform with the world-renowned Las Vegas based review Legends In Concert. The show was nominated in five entertainment categories for the 2021 Best of Las Vegas/Las Vegas Review-Journal awards and was voted "Best Impersonator". Carpenters Legacy: A Re-creation of the 1976 UK Tour delivers a powerful and FUN live performance, historic commentary, and authentic arrangements and video.


ALL TICKET SALES ARE FINAL. NO REFUNDS OR CANCELLATION.